www.WilmingtonNC-realestate.com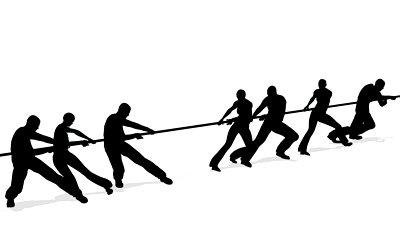 Wilmington NC and many markets and neighborhoods around the country are experiencing a shortage of homes for sale right now. When that happens, prospective buyers can find themselves losing out to other buyers who have their ducks lined up and a good real estate pro working with them.
If you want to purchase a home and you're in a tight market—or you know someone who is—here are some pointers on how to win a bidding war.
1. Get pre-approved for a mortgage. Pick your lender (we're standing by!) and loan type, and then submit all the paperwork requested. When you find the home you want, you'll be able to make an offer quickly with a pre-approval letter from your lender tailored to the specific property.
2. Have cash at the ready—and prove it. You'll need cash for earnest money (a check with the offer; make it a big one), your down payment and closing costs, along with bank statements that show the sellers you have more than enough cash to close the deal.
3. Find a great real estate agent. Look for an experienced, knowledgeable and committed pro who has the time to pay close attention to your house hunt. Overly busy agents may not be able to meet your needs in a timely way.
4. Jump on new listings. Being the first buyer to see a home and make an offer puts you at the head of the line—and at an advantage. Work with your agent to learn about homes that are about to come on the market and keep an eye out for new for-sale signs in the neighborhood(s) where you want to live. Sometimes signs go up a few hours or days before homes show up on the multiple-listing service.
5. Offer and counter-offer quickly. Work with your agent to have offer paperwork ready to go so you need only fill in the blanks for the particular property. If your offer is not accepted but countered, respond to the sellers as quickly as possible to "stay in the game"—hopefully keeping other buyers at bay.
6. Find out about the sellers. This is where your agent can be especially helpful, asking the sellers' agent what the sellers are looking for in an offer, such as a particular settlement date. In addition, a personal "Dear Seller" letter from you, describing specifically why you like (love!) the home and want to live there, makes a great first impression for your offer. Flatter away!
7. Make a "clean" offer. Typically, offers include contingencies for financing, appraisal, inspections and more to protect buyers from surprises. Ask your agent for advice on skipping these contingencies or making other arrangements to protect your interests. If you decide on inspections, get them done quickly and resist the urge to nickel and dime the sellers on every little deficiency found. Offer your best price without requests for seller financing, help with closing costs, conveyances or a home warranty.
8. Consider an escalation clause. Your agent can help you decide whether an escalation clause should be a part of your offer. An escalation clause offers to pay a certain amount more than the highest offer in hand, up to a specified price. Before you set that price, however, make sure you understand how much the home is worth so that you don't end up overpaying. If the lender's appraisal comes in under your contract price, you would either: 1) have to pay the difference in cash; 2) lose the home (and your deposit, if you don't have an appraisal contingency); or 3) try to renegotiate a lower price with the seller.
Categories: Bidding Wars, wilmington nc real estate, wilmington nc relocation, wilmington real estate stats, Wrightsville Beach NC
---
---